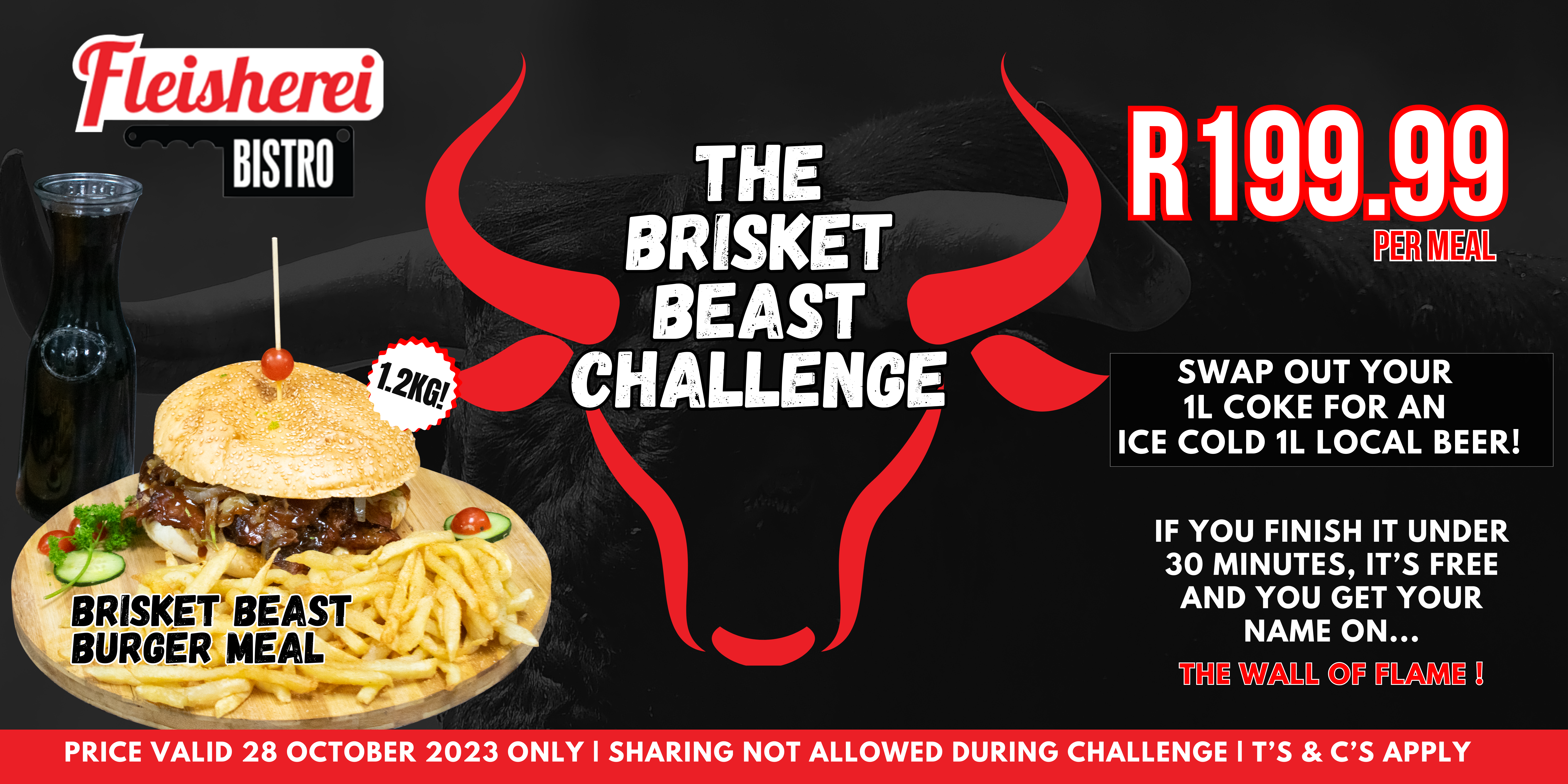 BRISKET BEAST CHALLENGE 
Terms and Conditions:
Sit down in designated area, one meal per person, no sharing.
Meal consists of 1 x 1,2 kg beef brisket burger, plus 600g chips plus 1L Coke or 1L local beer (beer only for persons 18 years and older).
Whole meal should be consumed within 30 minutes (entire meal including all components should be finished by Participant and plate should be clean). If such requirements are met, the meal will be free and the Participant's name will be included in the Wall of Flame.
Participant agrees that Fleisherei Bistro may use its name and take photos and videos to be used on social media regarding this challenge.
Participants may be disqualified if any cheating occurs or if food is vomited out within 15 minutes after completion of the meal.
If food is vomited, use buddy bucket and Participant should clean itself.
Participant to participate at its own risk. Participant confirms that it has no food allergies or health conditions which may have an adverse effect on them participating in the challenge and indemnifies Fleisherei Bistro Centurion (Pty) Ltd and all its associated companies for any losses or damages which may be caused as a result of the participant's participation in the challenge.