Our Bistro is about creating a unique, casual and contemporary environment for all our guests to enjoy. We offer an experience that will set fire to your soul and inspire your thoughts.
Start your day with a refreshing breakfast or maybe indulge in our lunch or dinner specialities focused on exciting, modern cusine that will satisfy all the senses.
While we are known for our Gourmet Burgers and A-Class grills, you will definitely enjoy our friendly customer service, fresh ingredients, convenient location, and high quality meals.
Start your day off with a delicious breakfast meal or drink a freshly brewed coffee to get you going. We offer a range of breakfast meals that cater to a wide variety tastes while keeping it healthy to get your day going.
Indulge in a delightful midday break with our exquisite lunch offerings. At our bistro, we believe that lunch should be a satisfying and enjoyable experience, while filling not only the stomach but the tastebuds as well.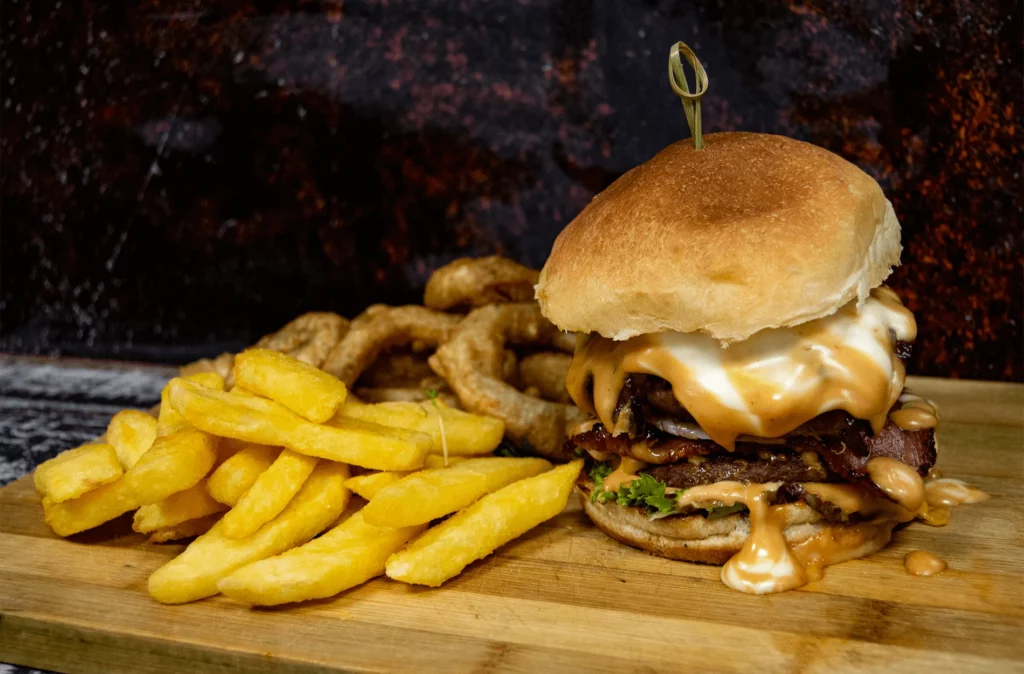 Experience an unforgettable evening of culinary excellence at our bistro. Our dinner menu is a celebration of flavor, combining innovative creations with timeless classics. From succulent steaks grilled to perfection to delicate burgers bursting with freshness.
Elevate your special occasions with our impeccable private event services. Whether you're planning a birthday celebration, anniversary dinner, or corporate gathering, our bistro offers a charming and intimate setting that can be tailored to your specific needs.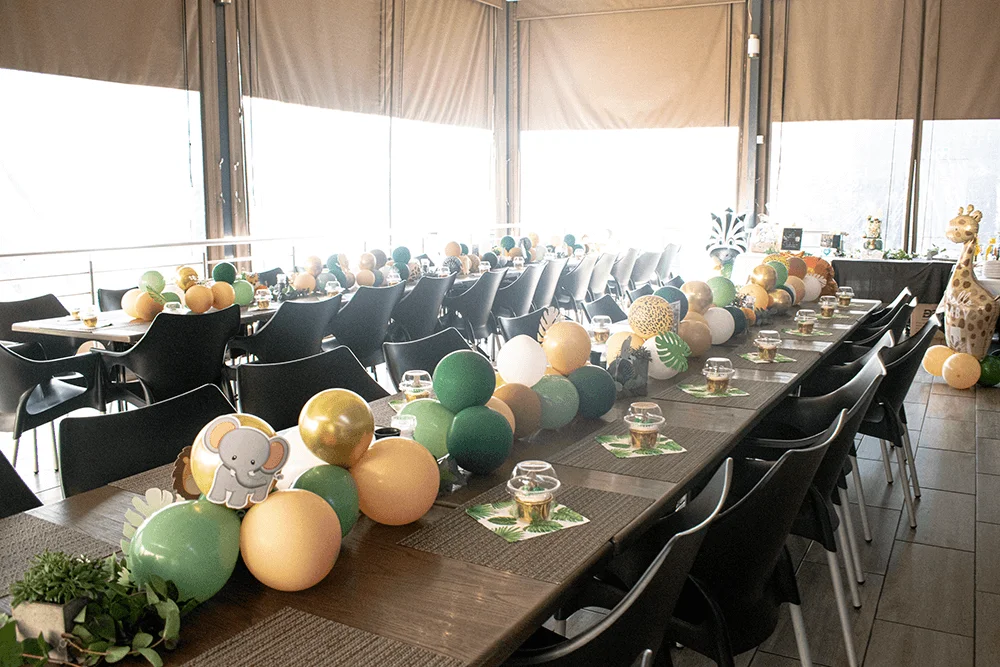 Our Sunday Buffets are well known across Gauteng and guarantee a culinary feast with our tantalizing buffet menus that differ every week. So make sure to check out our menu on a weekly basis as this is a feast you don't want to miss.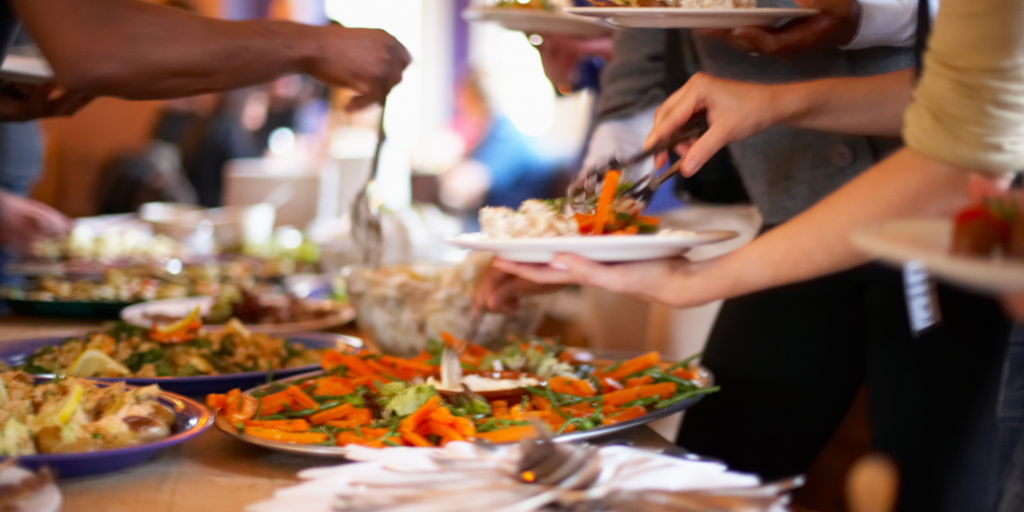 Welcome to our vibrant and exciting play area at our bistro! We have curated a delightful space where children can immerse themselves in fun-filled adventures while their parents enjoy a relaxing dining experience. Our play area is thoughtfully designed to cater to the diverse interests and developmental needs of young ones.
We provide Kiddies Dining Chairs, specially designed for parents to comfortably feed their little ones. These chairs are thoughtfully crafted to ensure a safe and enjoyable dining experience.
On our wooden train and truck, children can unleash their imagination and embark on thrilling climbing adventures. These big, sturdy obstacles are designed to resemble trains and trucks, providing an interactive play area that will keep kids entertained for hours.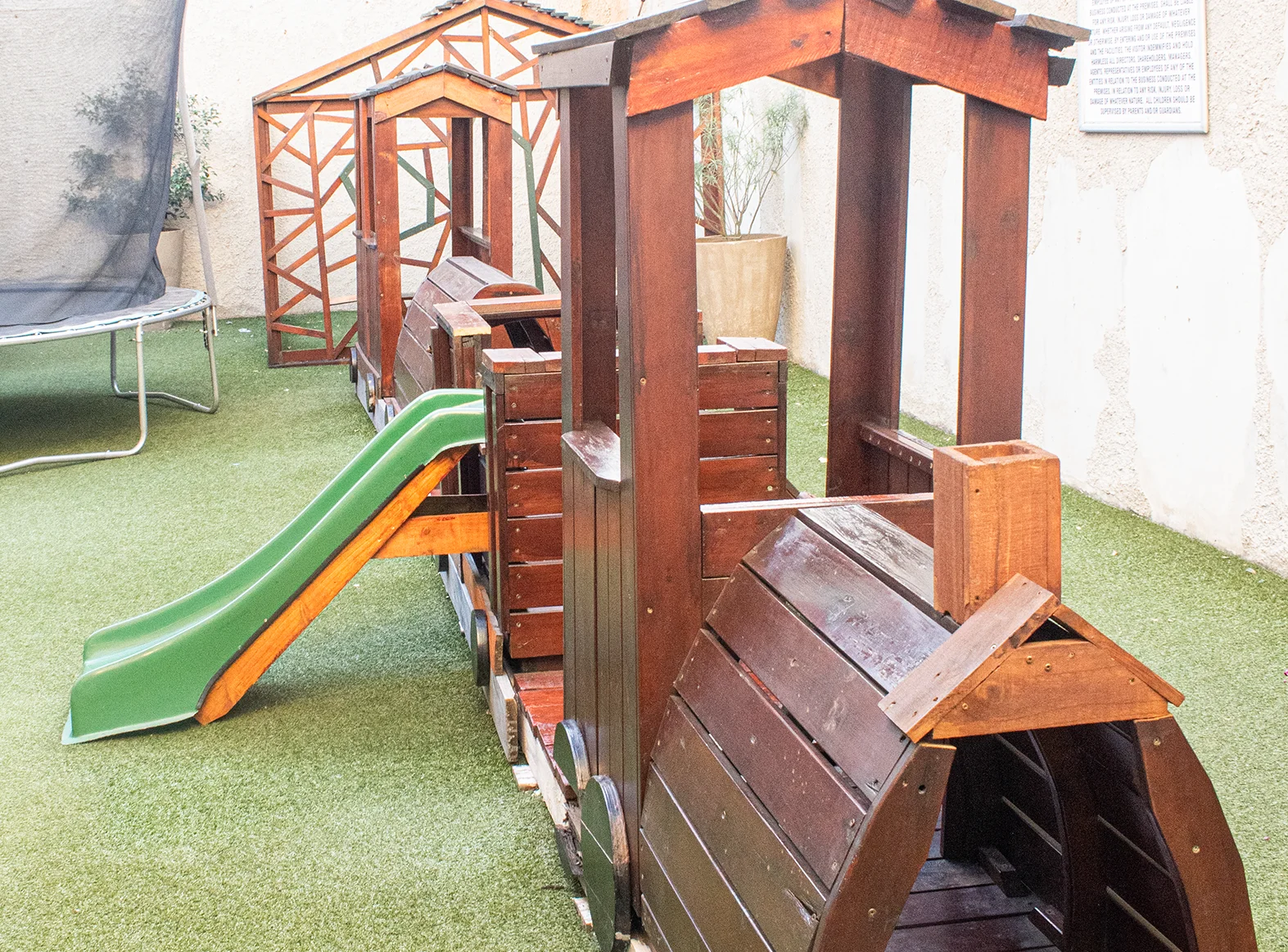 We present a collection of wooden horses that are perfect for children to sit on and indulge in delightful pretend play. With these charming horses, kids can let their imagination run wild, embark on imaginary journeys, and create memorable moments.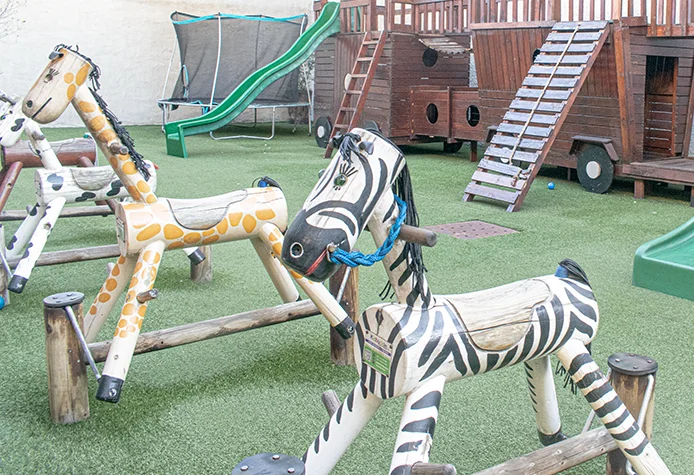 For the energetic ones, we offer two Trampolines. Here, children can bounce and soar to their heart's content. Jumping on these trampolines is not only a great way to burn off some energy but also a fantastic opportunity to enhance balance and coordination skills.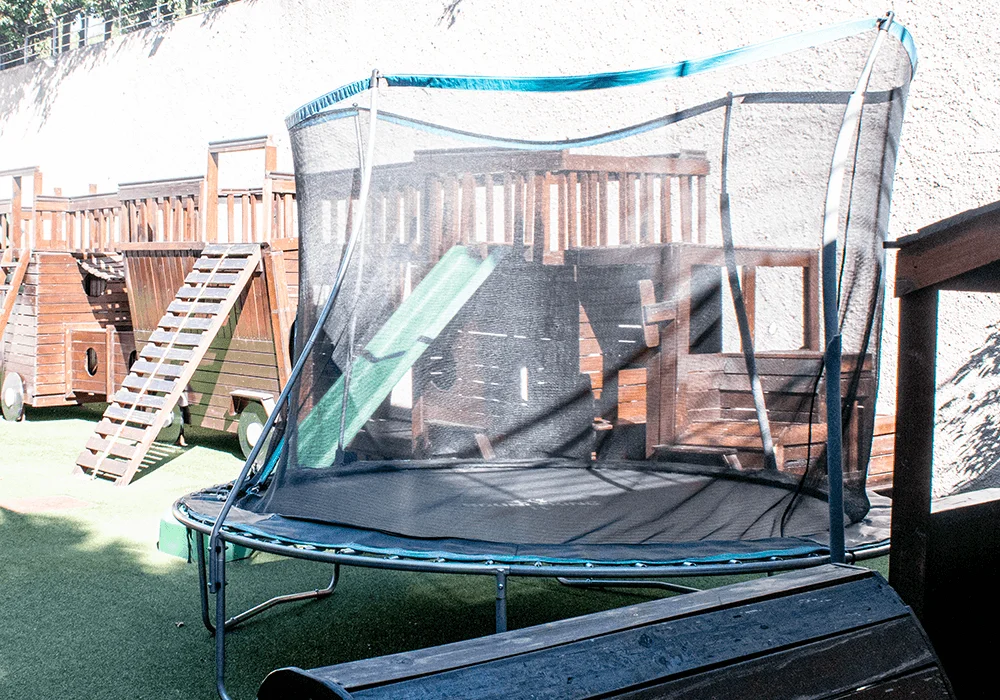 These small plastic bikes are designed specifically for children to ride and explore. With these fun and safe bikes, kids can experience the joy of riding and develop their motor skills while you wait for your food.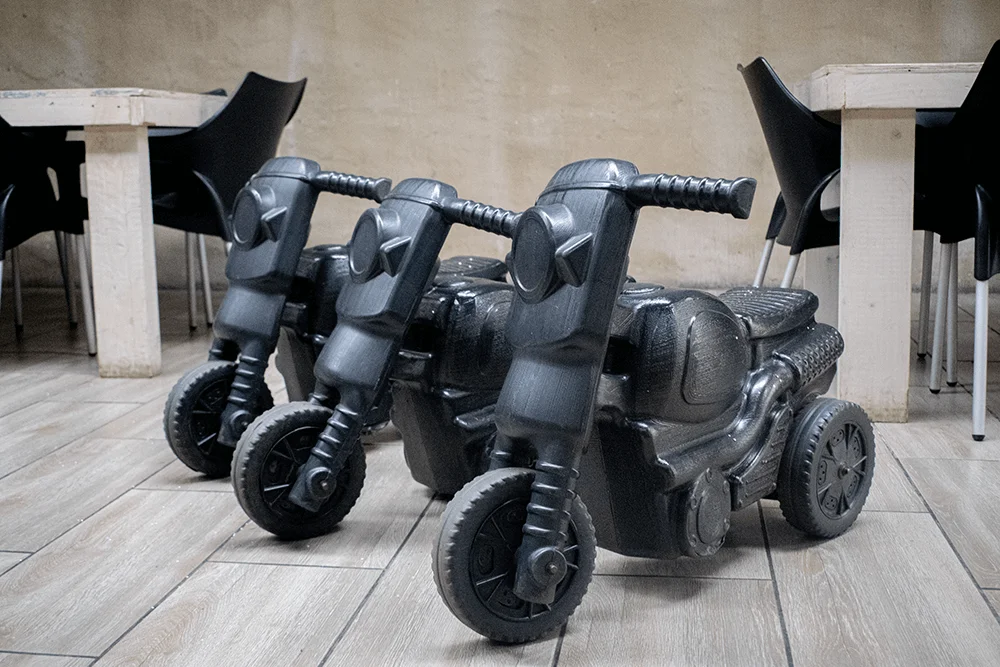 Where, how, and when to find us?
We are very fond of our community and are extremely thrilled to offer various services to make your special moments memorable. We can't wait to see you here!
Address
221A Landshut Rd, Brakfontein, Centurion, 0157
Monday
Tuesday
Wednessday
Thursday
Friday
Saturday
Sunday

8:00 AM - 18:00 PM
8:00 AM - 18:00 PM
8:00 AM - 18:00 PM
8:00 AM - 18:00 PM
8:00 AM - 21:00 PM
8:00 AM - 17:00 PM
8:00 AM - 10:30 AM (Breakfast)
11:00 AM - 15:00 PM
Kitchen closes 45 min before closing time.